A community of bloggers who live and die to DIY
6 Creative Things to Do with Leftover Tiles
Having leftover tiles after remodeling your home can often times be a blessing in disguise. Not only are leftover tiles helpful for future repairs, but they are also great for getting in touch with your inner-artist. Here are 6 creative things to do with left over tiles:
1) Mosaics: A great way to use a variety of different tiles is by breaking it up into small pieces and making a Mosaic. To break the tile, wrap them in a towel or cloth and use a hammer to break it into smaller pieces. Then use a mix of mortar to arrange the smaller tile pieces into a beautiful work of art. Whether adding extra color to a wall or creating uniquely designed flowerpots, Mosaics offer homeowners an opportunity to let their creative side run free.
2) Coasters: Leftover tiles can also be used as beautiful drink coasters. Just add felt pads to the bottom of the tile to prevent it from scratching your table and you are all set. It is really that simple.
3) Paint The Tile: Another creative way to use left over tiles is by using the tile itself as an art canvas. This is a fun way to spend time with your children and it gives them an opportunity to create their very own unique work of art. You can even put the painted tile in a frame and hang it up on the wall.
4) Tiled Tabletops: Another great way to use leftover tiles is by creating tops for damaged or ruined tables. Transform that worn and beat up table into a unique work of art by adding a stunning tile surface. Tabletops are also a great way to compliment any room because it allows you to blend your table with the floor tile that is already there.
5) Garden Stones: You can also take advantage of left over tiles by making stepping-stones in your garden. Travertine tile is a great option for beautiful garden stones. Their porous texture allows you to walk on them with ease. Smooth tiles like marble can potentially be dangerous because they often become very slippery when it rains.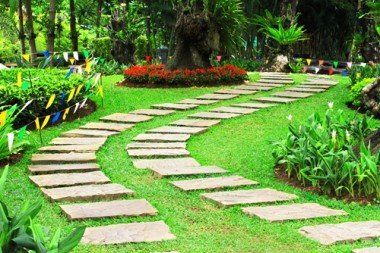 6) Donate: Left over tiles can also be given away in the form of donations to local charities, art teachers, and/or local artist. Many places like Goodwill welcome large quantities of unused tile. By donating the tile, you are giving back to the community and offering someone an opportunity to remodel his or her home at a fraction of the cost.
Remember to keep in mind that extra tiles can really come in handy when a tile breaks or is damaged. Also, having extra tile offers you an opportunity to turn your home into a unique work of art by adding special touches and additions. Whether you are making coasters or mosaics, extra tile gives you an incredible opportunity to have fun and be creative.
blog comments powered by

Disqus