A community of bloggers who live and die to DIY
Glass-Roof Yurt by Mickey Muennig
By Inthralld on Mar 01, 2013
Classic designs are so often the ones that inspire innovation for the future. New design—whether it be architecture, furniture, industrial design or something similar—stems from design history.
As non-traditional dwellings like tiny houses, yurts, and homes-on-wheels become increasingly popular, it's time we take a look back on the gorgeous work of Mickey Muennig from the 1970s.
Muennig created a brick, wood, and glass yurt in Big Sur that not only braves the elements, but also radiates glamour. The glass roof lets natural light flood into the cave-like style of the space, while the warm woods and rustic palette appeal to the senses.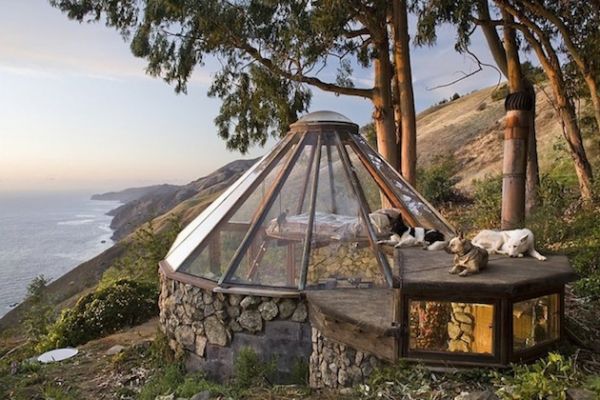 Via: Inhabitat
Big Sur Glass Roof Yurt Built in 1976 is a post from: Inthralld
blog comments powered by

Disqus