A community of bloggers who live and die to DIY
House of Cedar by Suga Atelier
By Inthralld on Jul 05, 2012
The Japanese have an affinity for style and grace, so much so, that their architecture is some of their best displays of wonderful design that the world is so lucky to see. The latest creation from the Eastern artists comes from Suga Atelier.
Obviously dubbed "House of Cedar" this perfectly proportioned Osaka, Japan based home is just around 1660 square feet and it is all enveloped in cedar wood. The light toned wood encases the interior from all angles and gives the home a sleek, long and updated appearance unlike dated cabins in the states.
The two story beauty maintains an amazingly neutral palette while still giving the eye the right amount of interest to wander visually. Not to mention the front facade at night time is to die for.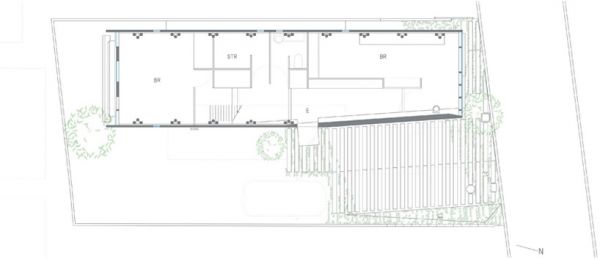 Contemporary Cedar Built Home In Osaka, Japan was originally posted at: Inthralld
blog comments powered by

Disqus