A community of bloggers who live and die to DIY
DIY Tales: Twine Wall Clock
I couldn't find a clock I liked for my kitchen so I decided to make one. Here is how the final product came out!
Supplies:
1 wire coat hanger
Pair of wire cutters
Pliers
Hot glue
Nails
Hammer
Twine
Piece of wood (cut to desired size)
Paint (white and black or brown)
Clock kit (or take it from an old clock)
I used some extra wood I had on hand, this was mdf. You could make the clock any size to fit your needs. For my purposes, I had the length at 20" and the width at 16". Next, I used four screws to act as the corners of a box in the middle of this piece of mdf. The screws will anchor pieces of a wire coat hanger to form a rectangle in the middle. I just wrapped the cut pieces of coat hanger around the screws.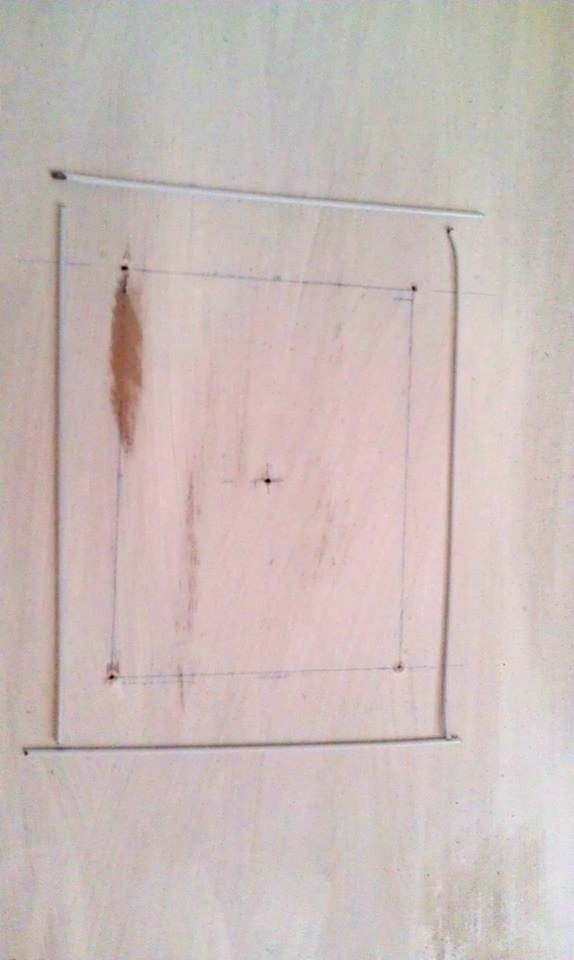 Don't use a pen to draw the rectangle on as I did ;) I had to go back and erase that off. Then I painted the piece of wood with white paint. I didn't want full coverage; I wanted it to look a little worn. This wire rectangle is where you will loop your twine through and anchor the twine, tied off, onto a nail where you form your numbers.
Below, you can see how the twine was attached to the nails. I left the strands of twine longer so I could hot glue them on the back that way the twine wraps around the sides.
Once I had all my twine numbers in place I used the clock mechanism from my old kitchen clock, I just attached it via a nail. The original hands on my clock mechanism were too small so I used black scrapbook paper and cut out longer hands and bigger arrowheads and hot glued them onto the old hands.
This project took a few hours to complete, the difficulty was very easy! I did have some trial and error on the placement of the nails but it worked out fairly easy! I hope you are inspired to make your own clock if you can't find one you love too!
blog comments powered by

Disqus