A community of bloggers who live and die to DIY
Before & After: Master Bedroom Reveal
I can't believe it's been September since last time I told you about what we'd done in our bedroom!
Wait a minute. On second thought, now that I think about it, we were working on four rooms at once (plus sale commitments), so I guess that's not too terribly bad.
Let me bring you up-to-date on what we accomplished in our bedroom.
We bought, painted, and installed ceiling tins made with old barn tin.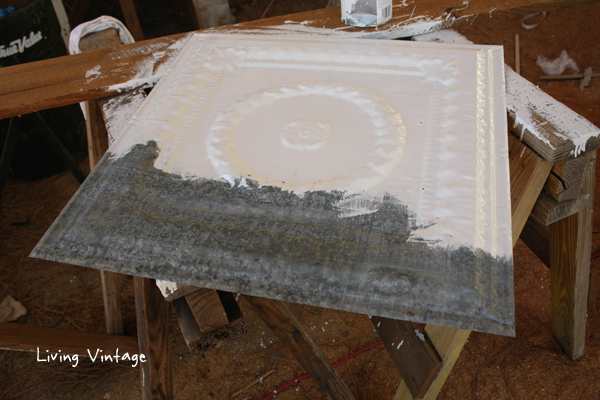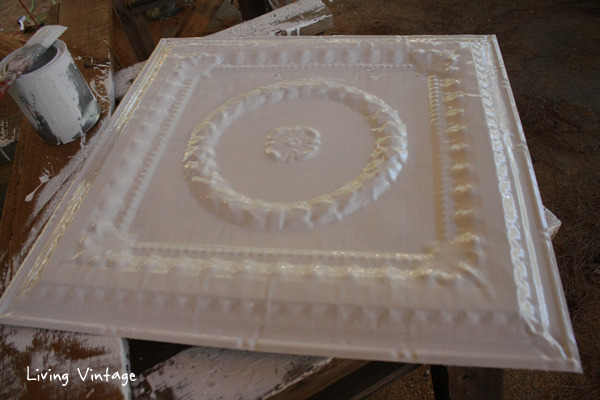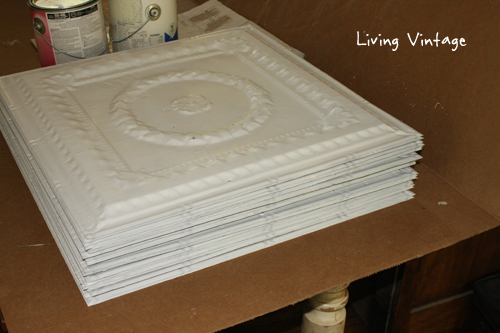 (We sell these now, by the way. I'll be listing them on Etsy soon. Yeah, I know, I know. I keep saying that., but I will. I promise.)
We caulked and painted the nail holes in the window trim and baseboards.
We painted an old, brown dresser.
We built a bed using reclaimed porch posts, an old door, and an old sidelight.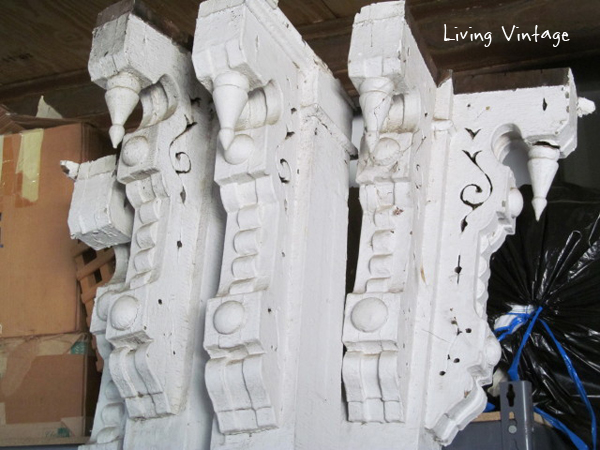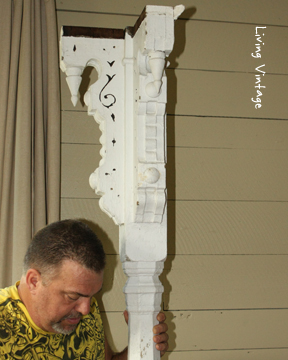 We hung curtains we bought at IKEA and an old stained glass window (a gift from my sister and one of my favorite things).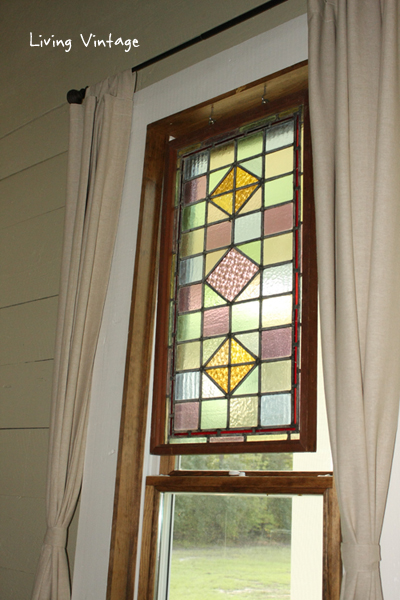 I never tire of looking at it.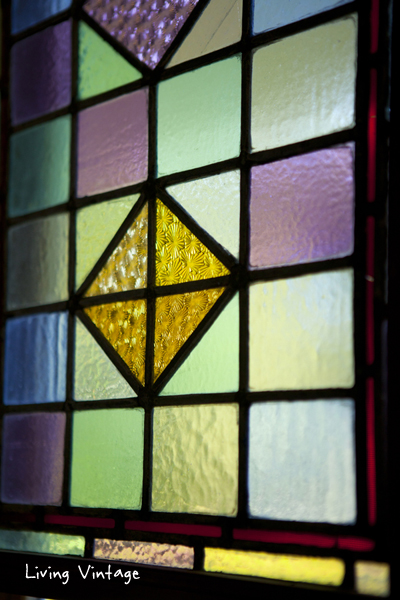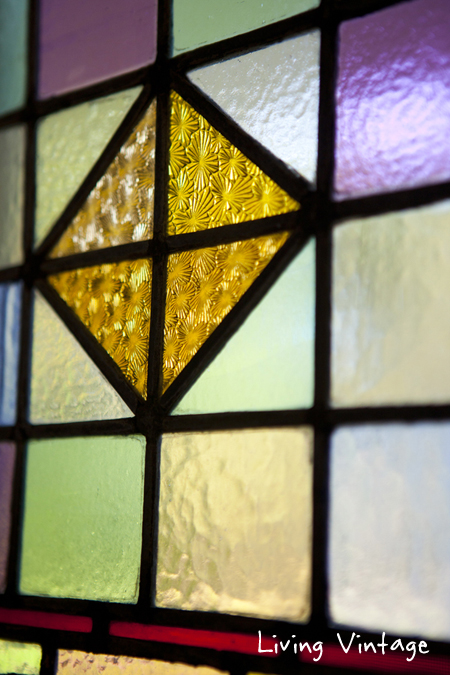 And, we decorated.
I think that just about covers it.
So, it's time for the big reveal.
Remember what our bedroom looked like before, right after we bought our place?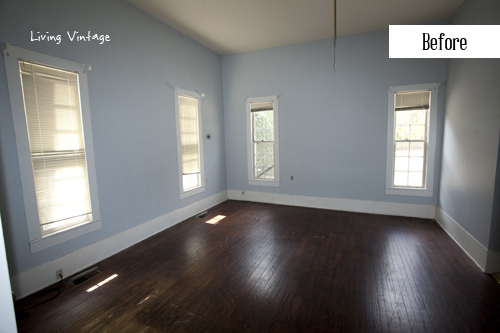 This is what it looks like now:
We adore how the bed turned out. Admittedly, after buying the porch posts, I started to have doubts that the bed would be too feminine looking for my taste, but that's certainly not how I feel now that it's all done.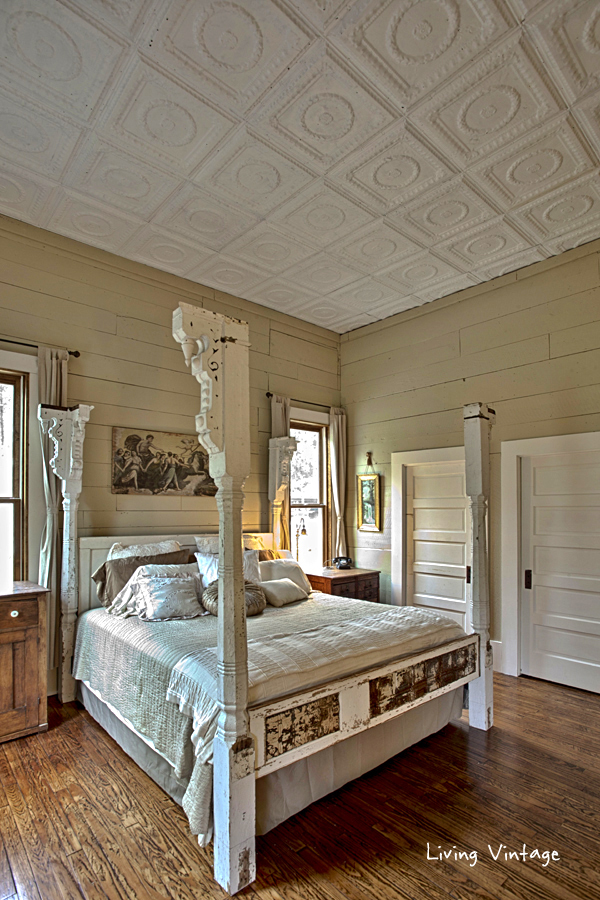 Oops. I see that I forgot to tuck in a sheet. Please ignore.
We used reclaimed tin pieces left over from our office ceiling project for the footboard, which is made using an old sidelight. (Click here if you want to know what a sidelight is.)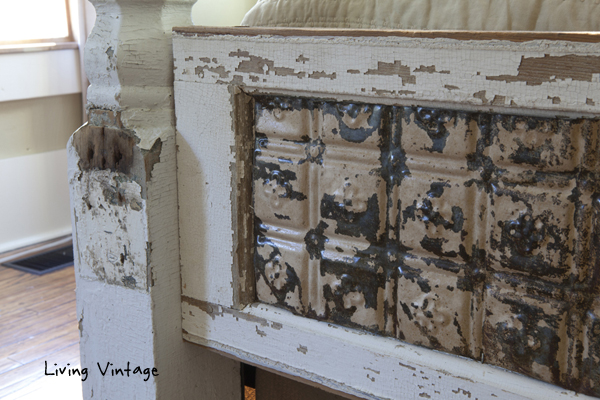 We used an old 5-panel door for the headboard.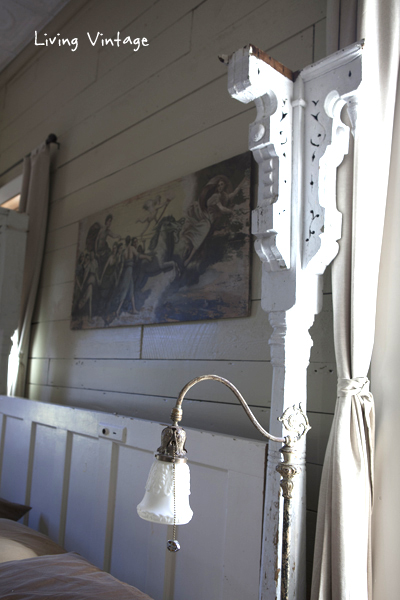 We hung an old painting that I bought at an auction many years ago above our bed. Thinking back, I can clearly remember the duel with another bidder on that fateful day, but was willing to go as high as necessary (within reason).
I apologize for the quality of this photo, and I almost didn't use it. It was a cool, rainy day when we shot these photos, and the lighting was really weird.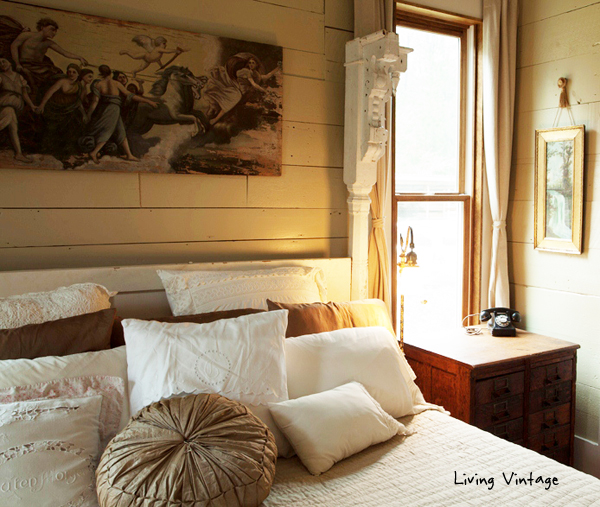 I have no idea where my old painting came from but I know it's a copy of a Guido Reni painting. My painting is painted directly on old plywood, and my theory is that it's an old carnival piece. The plywood was in such bad shape that I had to repair it using glue and clamps.
I love its chippy imperfection.
Here are some detail photos of it.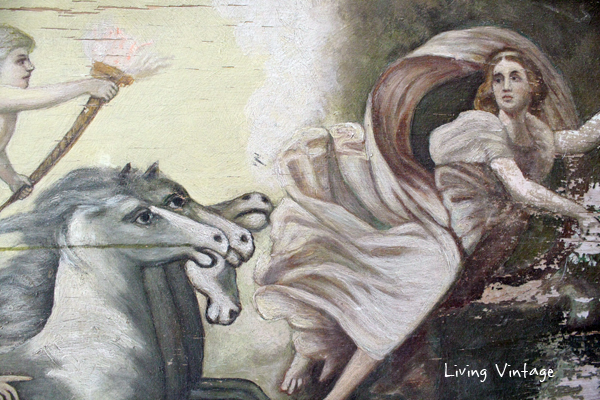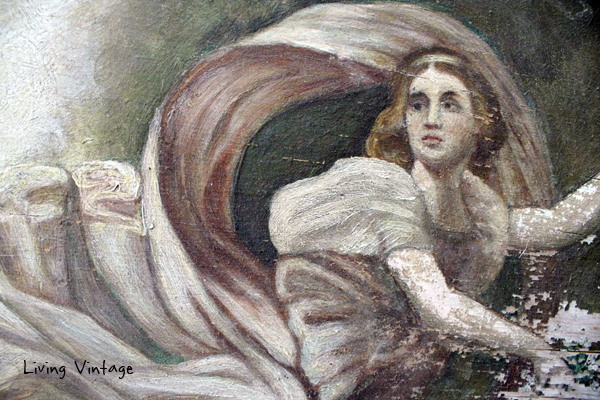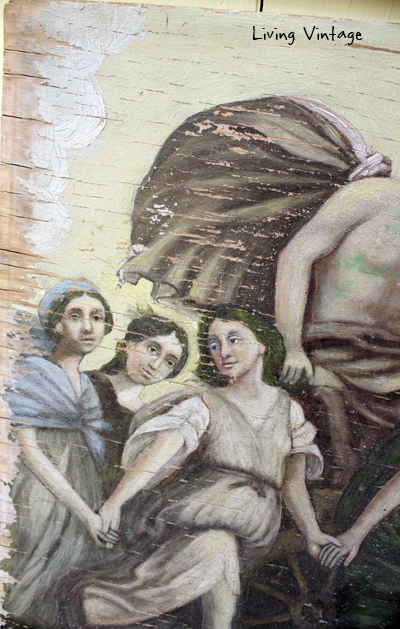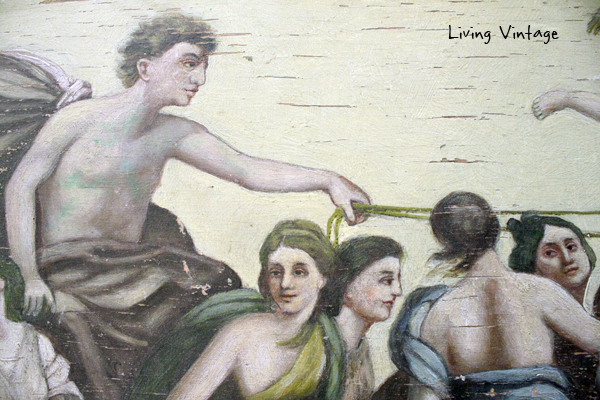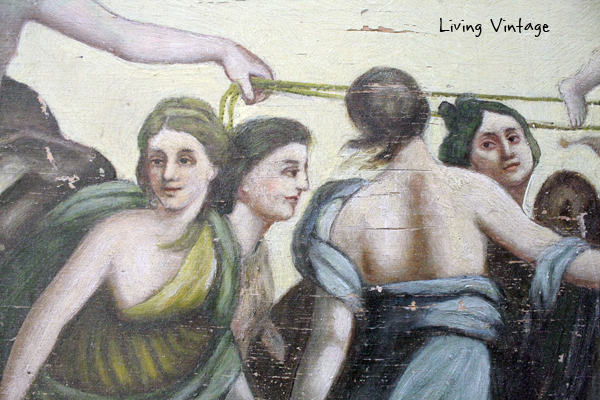 Here's another detail shot of one of my floor lamps. I love floor lamps, and must always have one beside my side of the bed.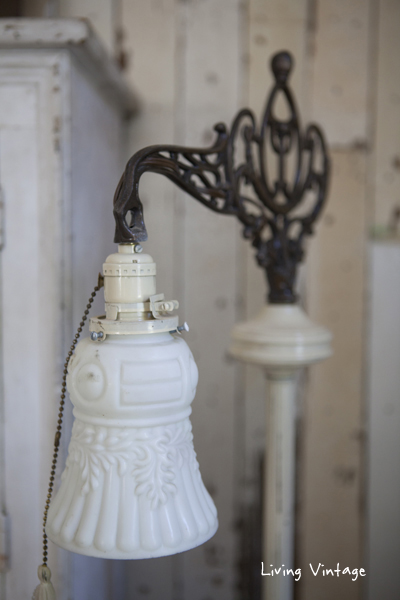 I bought this old beauty at an antique store in Georgetown. That store closed down many years ago. Although I couldn't really afford it at the time, I had to have it when I saw the iron work.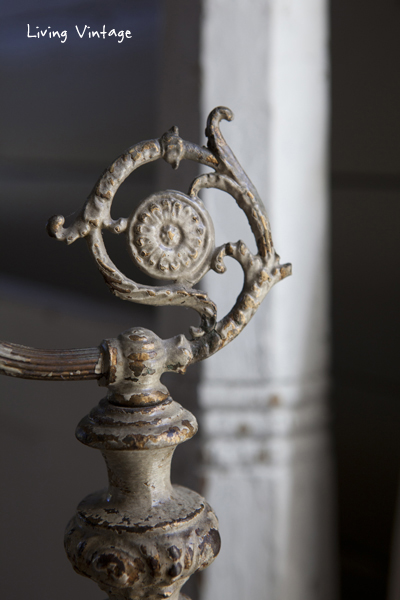 Back to some more overall shots.
Here's a view of the room standing in front of the entryway to our master bathroom.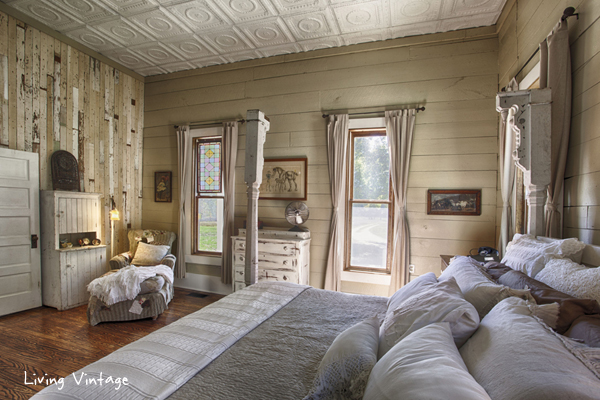 Here's another slightly different view.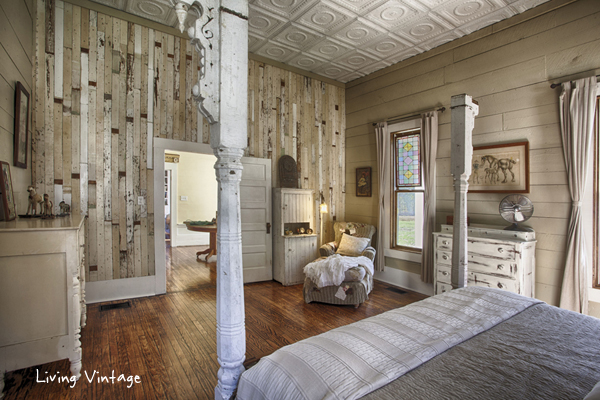 I love gazing at our mosaic wall or our ceiling while lying in bed. I'm so glad that I'm not staring at blank drywall anymore.
Our bedroom is quite large (15′ x 18′), certainly big enough for a reading nook.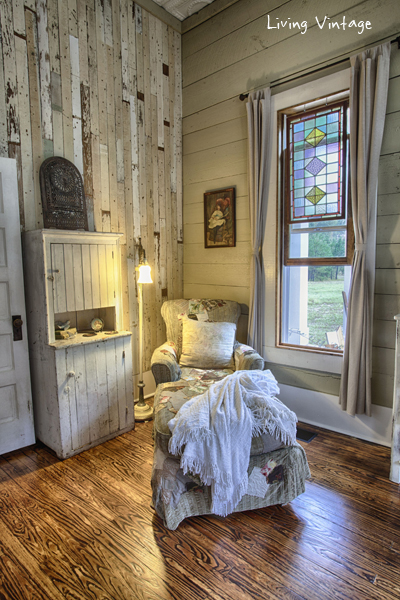 You'll see that I could not resist buying the little stepback cabinet I drooled over last February.
(I have this thing for stepback cabinets. I own three and used to own four, but one stayed with the house in Austin.)
Oh, and I did get my repaired slipcover back from the seamstress. I will share more details in another post soon.
This is what the room looks like standing beside Mark's side of the bed, looking towards the dogtrot.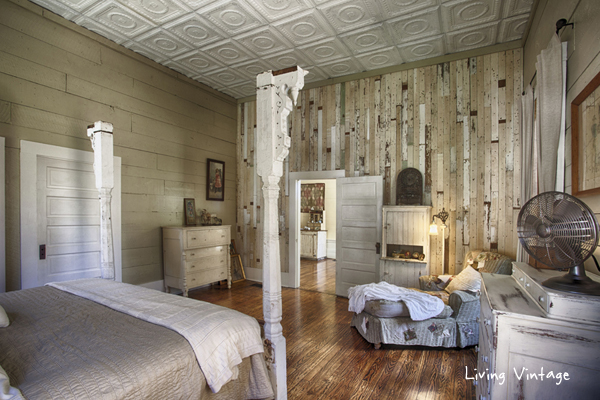 I unpacked my vintage calendars, illustrations, and miniature horses and decided they needed to live on top of my dresser. (This area of our bedroom is not complete yet — we need to frame a few things — and I'll share photos after the decorating's done.)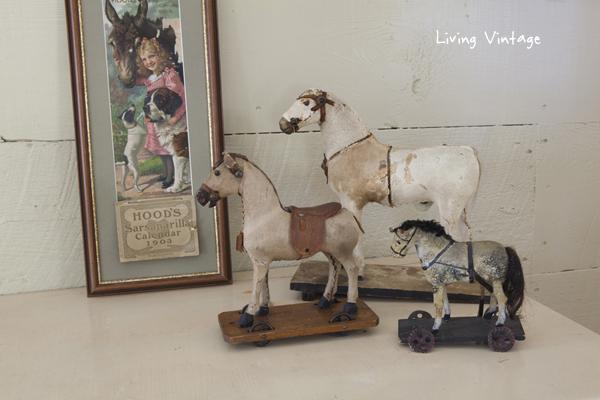 Anyway, you cannot imagine how good it feels to be back in our bedroom, sleeping in a brand new bed. And I love spending time looking at all the 'eye candy'.
I think our bedroom is now tied with our kitchen as my favorite room in the house!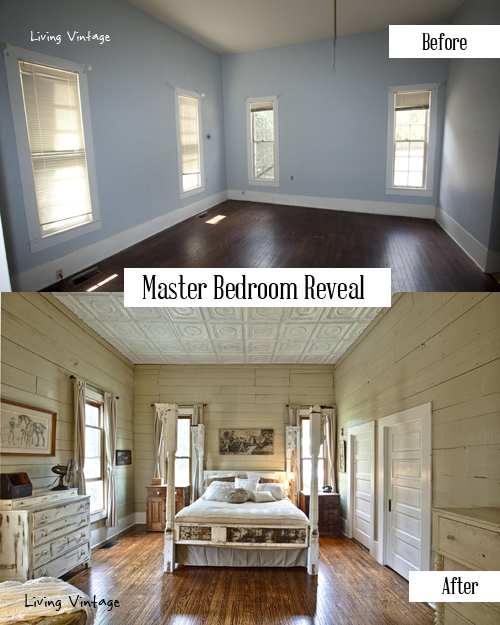 The post Master Bedroom Reveal appeared first on Living Vintage.
blog comments powered by

Disqus