A community of bloggers who live and die to DIY
Orizon Residence by Andrés Serpa
We recently received photos and information about a highly modern project, defined by an indoor-outdoor connection. Andrés Serpa designed this tropical home in Playa Grande, Costa Rica located just by Las Baulas Marine National Park.
The residence was conceived as a place that would allow inhabitants to enjoy the outdoors and natural environment. A sustainable home was built by following traditional construction methods, by utilizing local construction materials, and by realizing the huge need to preserve the nature around.
A combination of concrete and wood really maximizes both the level of sophistication and the level of simplicity in a single space. The core of the house is the semi-covered space with easy access to pool, in which one can enjoy nature, tropical weather, and monkeys passing by.
In this space, worldly cares can be forgotten and the human spirit is granted the freedom to dream. The Orizon house symbolizes humanity and nature co-existing peacefully.
[Photos and information provided via e-mail by Andrés Serpa]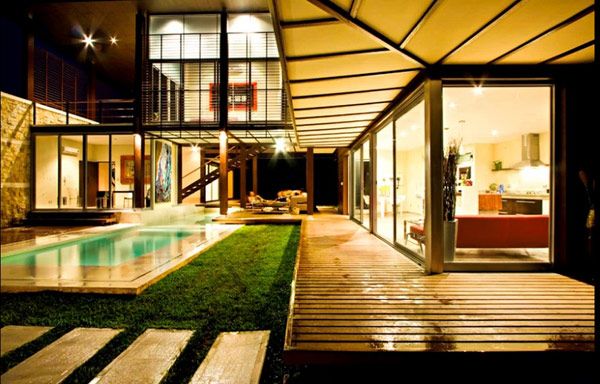 You're reading Sustainable and Impressive Looking Home in Costa Rica: The Orizon Residence originally posted on Freshome.
Visit Freshome.com - Interior Design & Architecture Magazine »
blog comments powered by

Disqus