A community of bloggers who live and die to DIY
Sustainable Residence in Austria Is White and Bright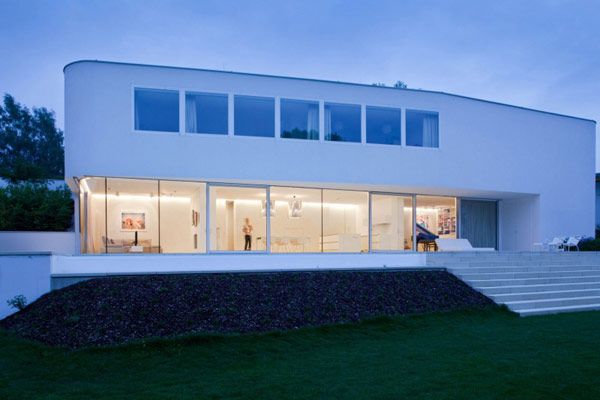 Especially designed for a family of four--and their two cats-- House L by Schneider & Lengauer connects the Austrian landscape of Scharten with views of the Northern Limestone Alps. According to the architects, "three key requirements characterize the result. First, it was necessary to integrate the qualities of the site into a prestigious residential and working environment. Second, the client placed great importance on energy-efficient design. And thirdly, the home should reflect the family's fondness for the color white".

The residence also accommodates the client's graphic design studio and a large photo collection. All interiors are defined by minimalism, openness and elegance. Just as the brief stated, white is the predominant color, ensuring a smooth transition between rooms. Champagne-colored floors stand out in the general design, adding a touch of warmth.
The post Sustainable Residence In Austria Designed in White: House L appeared first on Freshome.com.
Visit Freshome.com - Interior Design & Architecture Magazine »
blog comments powered by

Disqus