A community of bloggers who live and die to DIY
Top Tips for Home Buying
Over the years we have bought and built many homes and actually we have built more than bought. Yet when we look at homes to buy there are certain things that I look for and at. For me, buying a home is not an emotional issue but for many that can lead them down the path of many problems. They choose a home based on their hearts and not enough of the factual, rational figures that they would consider for even a far smaller purchase. So here are some tips for buying an existing home.
Try to be as objective as you can possibly be.
I want the worst home in the best neighborhood. I can raise it's value but if I bought the best home in the worst neighborhood, it's unlikely that I can get the rest of the homes to increase their values. I would lose if I wanted or had to sell.
Is it a great location? You've heard it and it's true- location, location, location! Desirable locations will always be attractive to future buyers.
Now as to the actual house:
What is the condition of the structure, siding, roofing, windows, insulation.....? As a builder, I can easily do this but for many the best choice is to hire a home inspector before buying. Even before getting an inspector, you should be able to see things such as curled shingles on the roof, patches of new paint, chips in the siding, water stains, single pane windows and broken storm windows to name a few.
Older windows such as this one may look wonderful but will be costly in terms of heating and cooling.
Water stains on ceilings can be signs of leaks in the roof
You should also take a quick look at the electrical panel. Is that panel seemingly filled and there are no more available spaces for new breakers to be added? Is that panel only rated for 60 amps?
Or does there seem to be room to add new electrical lines such as below.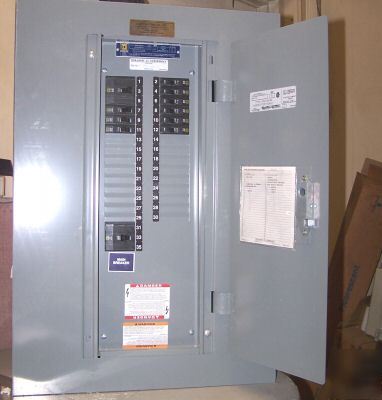 When looking at an existing house, the best you can do to start is be critical and look carefully. Take your time and look everywhere and if the owner or agent seems to be vague or moving you along too quickly- be leery. Buying a home is a major investment and on your initial visit you have the option of  moving to the next step or moving on.
If you move on and are seriously considering the home, make sure you hire a home inspector to go through everything in the house. If they find things that you didn't see, you will then be in a position to negotiate the price or ask that the items be fixed but you will have options.
blog comments powered by

Disqus