A community of bloggers who live and die to DIY
Will 2013 Be a Good Year in Real Estate?
I recently spoke with Keller-Williams Real Estate agent Ron Chun Foo regarding how the market has performed in 2012 and where it's headed in 2013.
Ask realtors across the nation and they will tell you that the 2012 market was markedly better than that of the previous year. Foo tells us that the market seems to be stabilizing, perhaps as a result of fewer short sales and foreclosures.
"There's less competition among availability of homes, as there are fewer homes on the market," he explains. "People are no longer rushing to sell their homes, and they're not rushing to move into something larger as they have in the past. They're starting to stay put."
Many people would like to sell, but they simply don't have enough equity in their homes to be able to do so yet.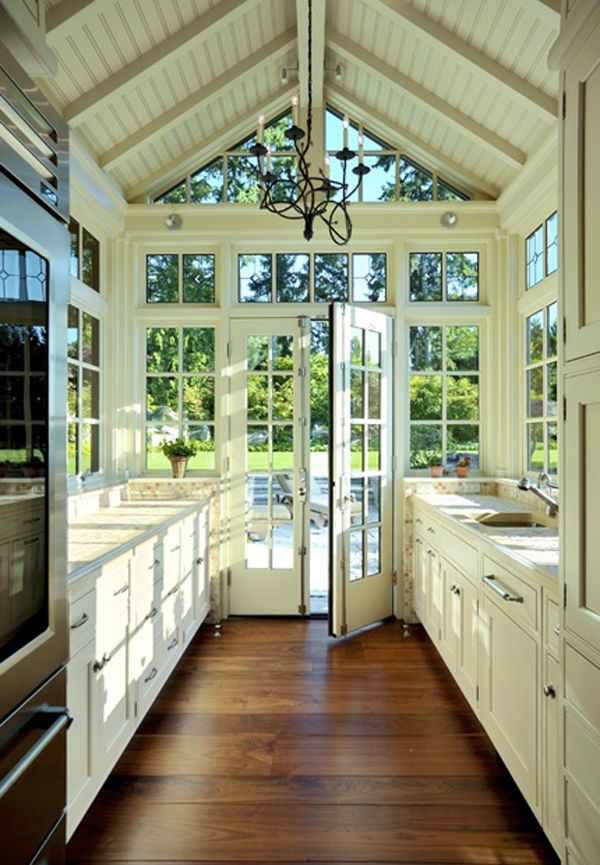 What can sellers do to outshine competition?
The most important thing, Foo says, is to price your home well. "The bulk of it is pricing and the condition of your home." He urges all potential sellers to declutter. "When you put your house on the market you have to have the mindset that it is no longer your home. It should be generic. Photographs and anything of a personal nature should be packed up and put away. A house becomes a saleable product. You are not selling your home, you are selling a product, and you must approach it as such."
How can social media help realtors sell homes?
Foo believes that social media outlets like Facebook, Twitter, and Pinterest are great ways to promote houses for sale. "Social media should absolutely be a part of the equation," he says. "If you're not using these outlets, you're losing potential traffic and buyers." Today's buyers spend a good deal of time searching and researching online. They are internet and social media savvy.
These buyers look to design and real estate blogs for ideas and advice. Many real estate companies and realtors have websites but aren't taking full advantage of other opportunities on the internet. This can potentially cause a company to fall behind and lose valuable customers. Times have changed, the market has changed, and the buyer has changed.
Looking ahead to the 2013 market
Foo tells us, "There's a bit of a shift in the market as it's starting to turn into a buyer's market. We're venturing into new territory as we've not seen a market like this before. For the time being we will have to sit and wait to see what happens in the next couple of months before we really know whether it will be a seller's market or not." According to Foo and other realtors I have spoken with, this year's spring market looks promising indeed.
February's market was favorable. Homes that were priced properly ended up moving quickly, sometimes within a couple of days and after multiple offers were received. "We haven't seen this in a long time. Inventory is at a low, which is driving the price up," says Foo.
Predictions for 2013
Foo believes this might be the best spring market in a long time. "The inventories are at an all-time low, and there are plenty of buyers out there." He believes we are returning to a normal marketplace. A normal marketplace is one in which a buyer can purchase a home at fair market price.
For the past several years, it's been a buyer's market in most areas of the country, but now power is returning to those on the selling side. Five years ago, if a buyer made an offer 20% or 30% less than the asking price, it very well may have been accepted, but today, such an offer probably wouldn't be considered.
Motivation
Foo tells us that a motivated seller will move a home much faster than a non-motivated seller. "A home must be presentable and ready to be sold, no matter what the market. If painting needs to be done, do it. If you choose not to, it will cost you more in the long run." Spending a little money to ready your home for sale puts you in position to command top dollar. Foo warns that by opting not to make small fixes and changes to your home, you risk selling for less than the asking price. In other words, it's worth it to put time and money into fixing up your home, because in the end, the object is to motivate the buyer.

Recovery
Foo informs us that different parts of the country are recovering at different paces, depending on the local market and the local economies. Local economies can vary greatly. "Hurricane Sandy has greatly impacted the New York and New Jersey markets. People have been displaced from their homes and are looking to get into rentals for temporary housing, but the rental market is saturated. Lower-priced homes are selling quickly, Foo reports, and they're often being purchased for cash.
Many of these smaller homes are being fixed up quickly and then turned into rental properties. At this juncture, there's an enormous opportunity for investors in homes with lower price points. Meanwhile, according to the National Association of Realtors, the markets in the West and in Florida are seeing a great deal of activity.
Is 2013's market a "perfect storm"?
Current low interest rates and low asking prices create what Foo describes as "the perfect storm." If you can afford it, now is the time to buy.
You're reading Will 2013 be a Good Year in Real Estate? originally posted on Freshome.
Visit Freshome.com - Interior Design & Architecture Magazine »
blog comments powered by

Disqus